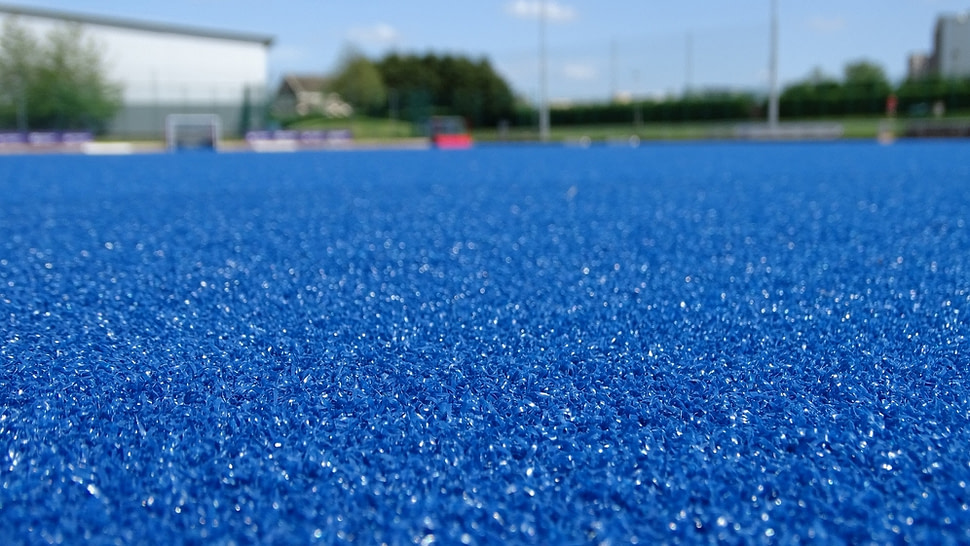 The installation of a new state-of-the-art hockey pitch at Honor Oak Park sports ground has begun. This project has been designed, constructed and installed by SIS Pitches who develop world-leading playing surfaces for the biggest names in sport.
"The new pitch at Honor Oak Park will have a big impact on KCLSU sports clubs. The 4 hockey clubs, in particular, use the pitches regularly for their training and matches and the new surface will allow them to play freely without any concerns of the wear of the pitch. Our clubs will be able to resume their BUCS and LUSL campaigns in 21/22 on a new pitch which will hopefully contribute towards further success for the clubs."

Michael Pym, Sports & Wellbeing Manager at KCLSU
Installation of this new pitch is a step towards empowering students to achieve their sporting aspirations as well as giving the wider community opportunities to use world-class facilities.
"SIS Pitches were delighted to be selected by King's College London for the refurbishment of the existing synthetic turf hockey pitch at their Honor Oak Park Sports Ground.

The chance to work with one of the leading higher education establishments both in the UK and worldwide is very exciting for SIS Pitches, and we hope the refurbishment of the current hockey facility can uplift and enhance King's College London sports provision at this superb location.

For this project, SIS Pitches will be installing our SISTurf Xcel sand-dressed synthetic surface from our elite 'XG' product range, which is produced at our UK based manufacturing facility and exhibits fantastic playing characteristics. SIS Pitches hopes to maintain a strong working relationship with the college both during and after the project to ensure the facility exceeds expectations in order to match King's College London excellent reputation for sport and education."

Joe Shaw, SIS Pitches
The new pitch will feature the innovative SISTurf Xcel Ultra surface has be designed specifically to encourage speed of play and mimics the highest performance standards in hockey.
Arrange a free consultation today
Enjoy This Post?
Sign up for regular updates direct to your inbox