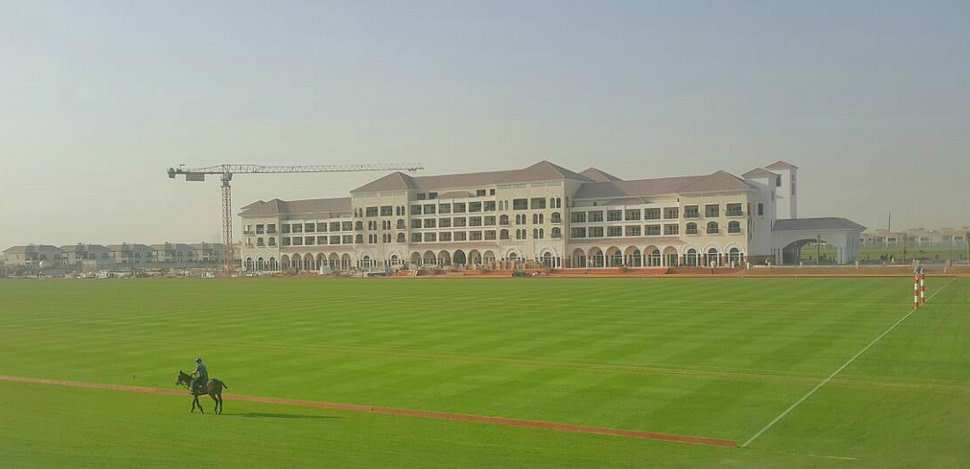 SIS Pitches will provide maintenance for the Al Habtoor Polo Resort and Club in Dubai, with installations on the Polo fields also set to be completed.
Starting in August 2015, SIS Pitches have been working alongside Gulf Landscaping as the specialist grass contractor for the brand new polo field at the resort.
Following the completion of the natural state-of-the-art facilities, SIS Pitches are now providing regular maintenance for three months to maintain the condition of the fields.
Once the three-month maintenance period of the grass comes to an end, Gulf Landscaping will take over the role on a permanent basis.
The work follows on from recent projects in the UAE that have involved completing refurbishments at the Emaar Dubai Polo and Equestrian Club as well as the Abu Dhabi Equestrian Club.
In addition to operating from a base in the Middle East, SIS Pitches also employs dedicated specialists in natural and synthetic grass surfaces to cover any projects in that part of the world. SIS Pitches also has offices in the UK, Ireland, Turkey, Holland and Angola.
SIS Pitches has many years of experience in delivering natural turf pitches and synthetic turf pitches to some of the greatest names in sport as well as to schools, colleges, universities, sports clubs and local authorities.
Gunther Plate, SIS Pitches Project Director, said: "We are delighted to have played our part in the creation of these fantastic new facilities at the Al Habtoor Polo Resort and Club.
"We have spent a number of months finishing the installation of the Polo fields and now we have the task of maintaining them alongside Gulf Landscaping."
The Al Habtoor Polo Resort & Club represents an upmarket community, a new destination for polo and horse enthusiasts from across the world.
The unique project is home to four world-class polo fields, which will help reinforce Dubai's role on the world polo circuit. The Polo and Equestrian Academy offers riders of all ages and ability with a wide range of riding disciplines including dressage, riding and show jumping.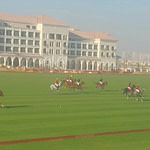 Enjoy This Post?
Sign up for regular updates direct to your inbox