2020 marks the completion of an exciting project which has seen all of the following facilities converted from natural grass surfaces to elite SISGrass hybrid grass surfaces:
Bronnitsy RFU Youth Training Centre (2 pitches)
Strunino RFU Youth Academy (1 Pitch)
Yaroslavl RFU Youth Training Centre (1 Pitch)
Nizhny RFU Youth Training Centre (1 Pitch)
Tomsk RFU Stadium (1 Pitch)
SISGrass offers the best hybrid playing surfaces in the world today. Installed at every major football tournament in the last few years, including the 2018 World Cup, 2019 Rugby World Cup and the Europa League finals, our technology is trusted by some of the biggest names in sport.
Bronnitsy RFU Youth Training Centre
This facility, that was also used as the home of the Argentina National team for the 2018 World Cup, has been transformed into a technologically advanced reinforced pitch, which combines the very best qualities of synthetic and natural surfaces.
Our team were onsite for just over 2 weeks, stitching high-performance polyethlene fibres into the 2 pitches.
Strunino RFU Youth academy
The pitch at Strunino was completed in just 8 days with one machine.
Using our extensive in-house knowledge and latest technology, this installation was seamless from start to finish.
Yaroslavl RFU Youth Training Centre
Completed in September 2020, Yaroslavl training centre was installed with SISGrass hybrid grass technology, installed at 180mm depth with 2×2 spacing. Our trusted technology will last for years to come.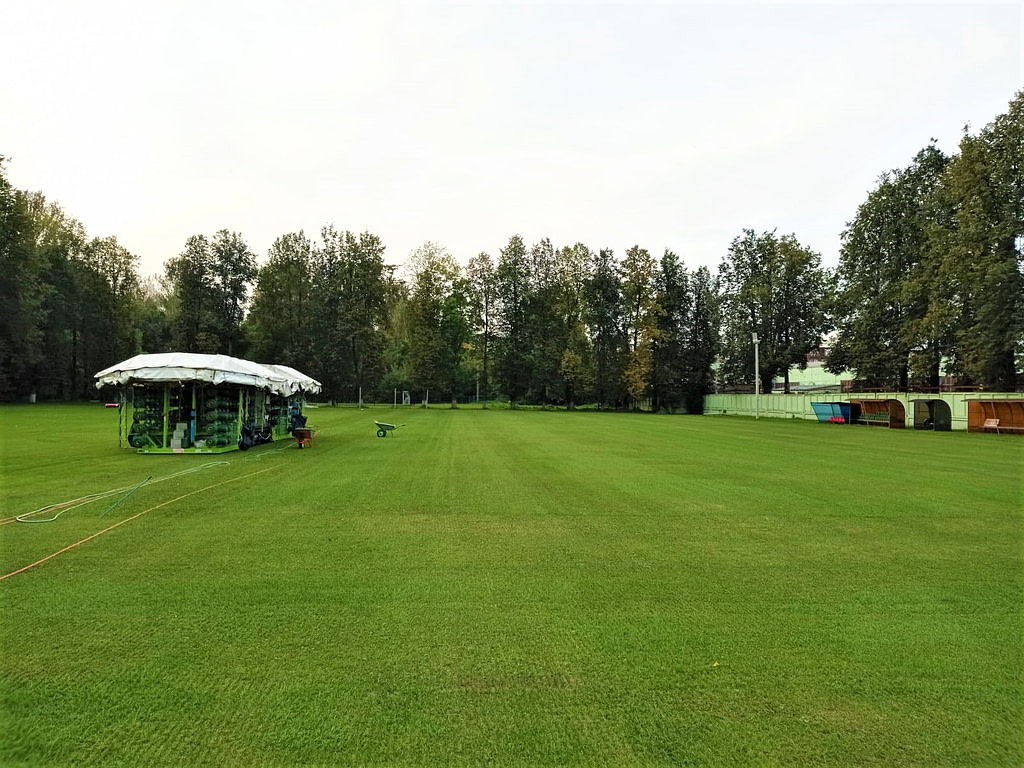 Nizhny RFU Youth Training Centre
Famous for hosting the Uruguay National team during the 2018 World Cup, this facility will now benefit from a new hybrid pitch, which will allow the facility to increase their pitch usage, with the ability for more playing hours and faster pitch recovery.
Our installation team worked day and night to complete this installation at Nizhny RFU Youth Training Centre. The elite SISGrass fibres blend seamlessly with the natural turf, to create an elite surface which is over 95% natural grass.
Tomsk stadium
As the last of the facilities to be transformed, this project was completed in October 2020. Tomsk Stadium is the home venue for the professional football team, FC Tom Tomsk, who play in the Russian Football National League (FNL).
"This multi-pitch project across Russia has run smoothly from start to finish despite current conditions, we are honoured to be able to upgrade these pitches which will be used for grass roots football for the next generation of aspiring footballers for years to come."

James Beckett, Installation Supervisor, SISGrass
"Our team have just finished the installation in Tomsk Russia, which means all 6 pitches are now finished, just in time for the winter. We are really proud of how the guys are pushing through, and the quality of their work really shines through on these projects"

Ivo Lamot, Managing Director, SISGrass
"SISGrass proved its value during the World Cup in 2018 as it provided additional, consistent and unquestionable strength on the pitches throughout the tournament. Therefore, it's not a surprise that Russian Football Union chose SISGrass when investing in the infrastructure of Youth Football Centres, and we are pleased to be able to transform these pitches with our award-winning technology"

Vladimir Danilov, SIS Pitches Russia
Arrange a free consultation today