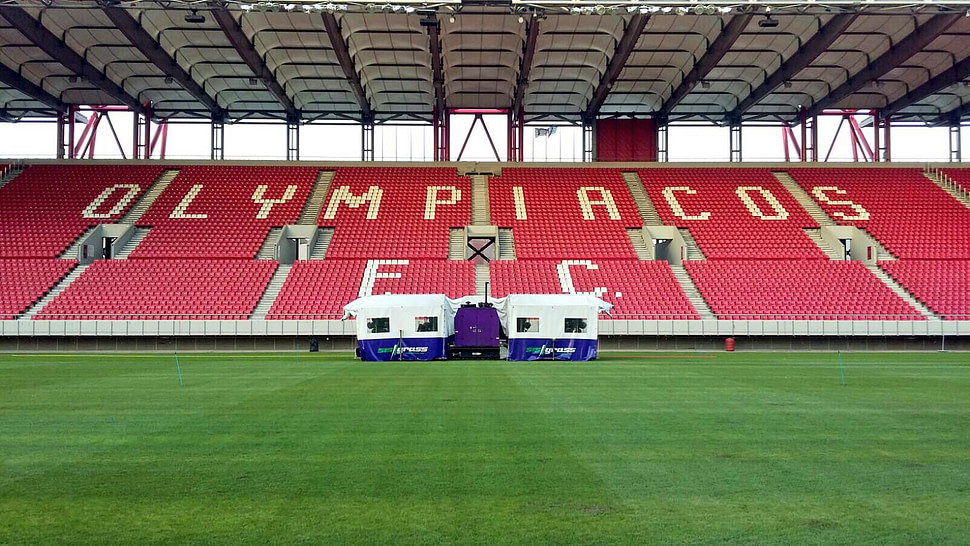 The stadium is the home ground of Olympiacos FC, winners of the Greek Championship League and hopefuls in the Europa League. It is also home to the National Hellenic Football Team.
The Karaiskakis Stadium is classed as a 5-star stadium by UEFA, one of the elite European venues, along with 28 others around Europe, allowing it to be considered as a host for the UEFA Europa League Final.
The installation of SISGrass was completed at the beginning of July 2016. It is the first hybrid pitch installed in Greece, giving the Karaiskakis pitch paramount durability, compared to its previous all-natural pitch, also requiring no extra maintenance.
The pitch has been renewed and reconstructed by a local company, under supervision from the STRI. Following on from the reconstruction, SISGrass machinery was used to anchor the natural grass roots with a synthetic yarn to completed installation on the total area of 7.500m2.
Enjoy This Post?
Sign up for regular updates direct to your inbox