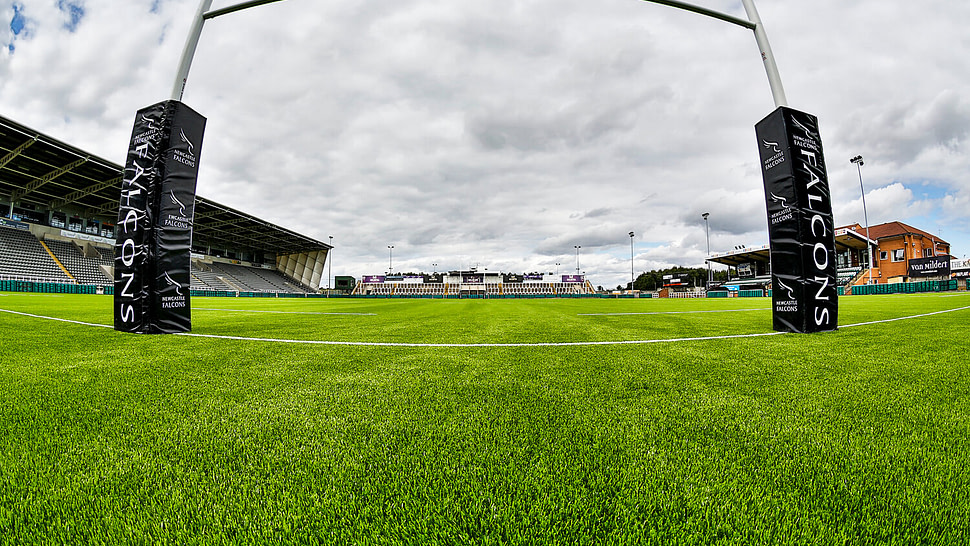 The first synthetic turf field – installed in Houston's Astrodome in 1965 – was a dense carpet, made using nylon fibres. These (so called) 'First Generation' surfaces were expensive, had no infill and required water to aid performance and reduce friction.
The demand for more affordable and player-friendly solutions intensified during the mid-seventies, as more sports began to see the benefit of using consistent, all weather pitches. This led to the creation and adoption of 'Second Generation' (2G) surfaces; which were constructed using longer tufts spaced more widely apart, more closely mimicking natural grass. Sand was spread between the fibers in order to create sufficient firmness and stability for the players.
However, whilst 2G surfaces were a great improvement for sports such as hockey – offering a much flatter playing surface than natural grass – they were less suitable for traditional contact sports. The presence of sand for stability meant that sliding tackles would often result in painful abrasions to the players; whilst the playing characteristics and behaviour of the ball were far from optimal.
Cue the introduction of the current long pile, 'Third Generation' (3G) turf, in the late nineties. Developed in Canada, 3G pitches have longer tufts (>50mm) which are spaced further apart in the carpet. They are typically made using polyethylene fibres, which are even softer and kinder to the skin. In addition to sand, these fields are infilled with rubber granules, providing a comfortable and player-friendly surface. The open space between the turf fibers also allows studs to sink well into the surface, which puts less stress on the player's joints and allows the foot to get under the ball.
The latest 3G pitches are designed to replicate the playing qualities of the best natural turf pitches whilst increasing the levels of use. The success of these surfaces is such that they are now being used in many major competitions throughout the world.
Turning attention to today, turf companies continue to pursue further improvements and innovations in sports systems. Durability, recyclability, safety and value are all key areas of focus, as is the quest to develop systems that are constructed and manufactured using sustainable methods and raw materials. New innovations can come in many forms. For example:
New fibres for the playing surface – developed through advances in polymer chemistry and profile geometry
Infill materials – looking at natural, organic materials as well as recycled products
Shockpads – to improve safety, longterm performance, drainage options and reducing construction costs
Base construction – materials and methods to reduce costs and increase speed of construction
Turf manufacturing methods – different backing materials
Hybrid and reinforced natural turf – balancing natural and synthetic together
Which brings us to the key question – what will the next generation of turf look like?
Enjoy This Post?
Sign up for regular updates direct to your inbox