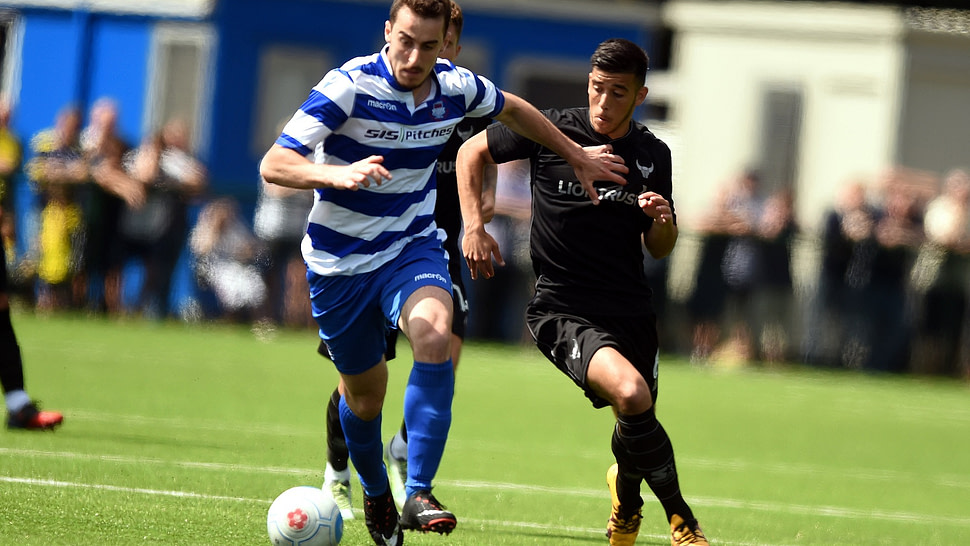 The grass is definitely greener at two non-league teams after the installation of cutting edge synthetic pitches has enabled them to fully embrace their roles as community clubs.
Vanarama National League South outfit Oxford City F.C and Evo-Stik Southern League Premier Division side Redditch United F.C are reaping the rewards of replacing natural turf pitches with SISTurf, the latest in synthetic turf technology.
The 3G playing surfaces, constructed and installed by Cumbria-based global pitch specialists SIS Pitches, offer improved durability and vastly increased playing time in comparison to a natural turf pitch.
The benefits at both clubs are being felt much further afield than the first team.
Oxford City, who launched their new SISTurf pitch at Marsh Lane before the recent pre-season friendly with EFL League One neighbours Oxford United F.C, are now able to host 40 local teams.
There's a similar success story at Redditch, where SISTurf has been installed as part of the £900,000 redevelopment of the newly-named Trico Stadium.
The new facility, which has enabled Redditch to bring their 38 teams 'home', was unveiled earlier this year by sports minister Tracey Crouch. Schools and other sports also use the playing surface.
Oxford and Redditch have also been boosted off the field by SIS Pitches, with the company signing sponsorship deals with both clubs.
Justin Merritt, Oxford City's Director of Football, said: "It's been a big transformation and we are grateful to our main partner SIS Pitches for all their support on this fantastic project. It's not just for the first team, it's for everybody."
Redditch Chairman Chris Swan added: "SIS Pitches are without doubt the best in the business. Our redevelopment will help take this club from strength to strength."
Simon Mroczek, UK Contracts Director said: "Oxford and Redditch are great examples of how SIS Pitches can work closely with non-league teams and help transform their facilities, to benefit both the club and local community."
Enjoy This Post?
Sign up for regular updates direct to your inbox