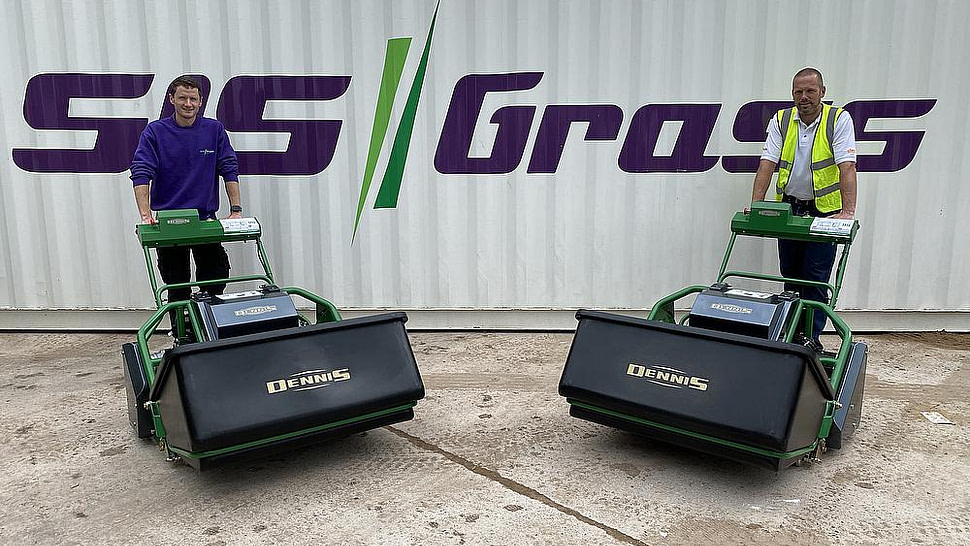 To have a future in business, you need to have a business that thinks of the future. The environment and our impact is at the forefront of all the decisions that we make going forward and is one of the reasons why we decided to partner with Dennis Mowers.
Previously we had used petrol mowers, which has a negative impact on the environment and also has the potential to spill petrol onto the pitch itself. In 2021, we made the decision to switch out all of our petrol mowers for the new E-series from Dennis, which is solely battery powered.
We were aware of the new Dennis E-Series and had many discussions with Toby Clarke whilst they were in development. Last year we were fortunate to have one on trial for a few days and had great success. The mowers are fantastic to use, and the finish and quality of the machine is second to none. We quickly decided to replace all seven Dennis G860's with their battery-powered alternatives – the ES-860's.

Phil Blackwell, SISGrass Director
The move to battery powered mowers is one of the latest initiatives for us to improve our sustainability and environmental impact. Alongside the NEW SISGrass Revolution machine, we're taking the steps to improve the way we install, maintain and design pitches and sports grounds to ensure we're putting our best foot forward with our environmental impact.
Enjoy This Post?
Sign up for regular updates direct to your inbox