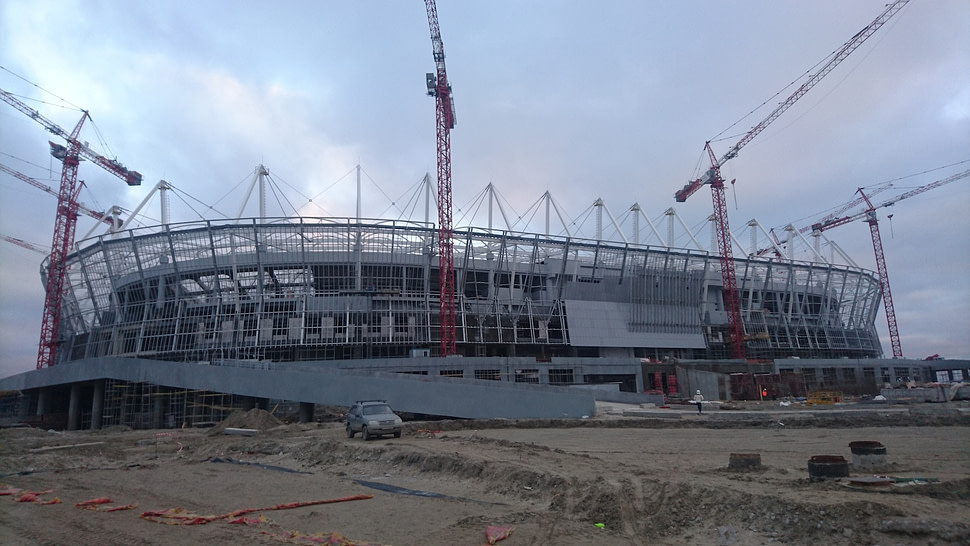 The Rostov Arena, which is still under construction before the tournament, is set to be the new home of FC Rostov and is one of twelve stadiums that will host matches at the tournament.
SIS Pitches will not only be installing the hybrid pitch, which will be used five times during the World Football Cup in 18 months time, but they will also oversee the designing stage and providing full maintenance throughout the World Football Cup.
The agreement completes a World Football Cup trio for the global-pitch specialists after already securing deals to provide a SISGrass hybrid pitch for the World Football Cup Final at the Luzhniki Stadium, as well as a new natural pitch at the home of Spartak Moscow FC.
SIS Pitches has also completed work at the Krasnodar Stadium over the last 12 months, which is on the reserve stadium list for the World Football Cup.
The 2018 World Football Cup will be the first to have SISGrass natural turf reinforced pitches and SISAir technology.
SIS Pitches CEO and owner George Mullan said: "It's fantastic to have been given the green light to begin work on a third pitch out in Russia.
"The quality of SISGrass will ensure that the pitches are resilient in all conditions, and I am sure the competition is one that we all remember.
"At SIS Pitches we have had a fantastic 2016 and whilst we all have new challenges and goals for the next twelve months, we already enter 2017 on a high."
SISGrass is an advanced reinforced turf system featuring patented fibre injections, which offers increased pitch stability and delivers considerably more playing hours than natural grass surfaces.
SISAir, meanwhile, is a revolutionary system that proactively manages soil moisture and removes excess water from the soil via a network of under pitch pipes.
The SISAir system also helps to optimise the root zone's growing conditions and assists the promotion of healthier turf.
SIS Pitches Eastern Europe Managing Director, Ilyas Kobal commented: "We are delighted to win another prestigious stadium contract in Russia.
"This will be another contract from design to construction, and we will be supplying machinery and providing maintenance until the end of the World Football Cup in 2018.
"This is the result of our proven success at the Luzhniki Stadium, FC Krasnodar and Spartak Moscow that we have worked on in the last three years."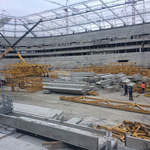 Enjoy This Post?
Sign up for regular updates direct to your inbox