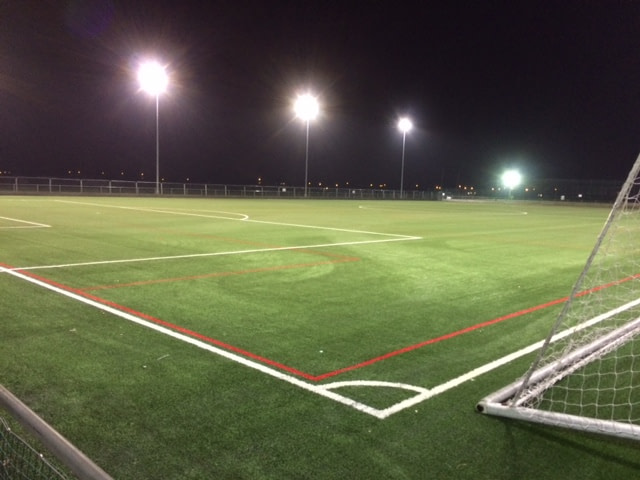 The University of Hull has been awarded £500,000 by the Premier League & The FA Facilities Fund to help create a new football hub as part of a £15 million investment in the University's sports facilities.
SIS Pitches installed the increasingly popular SISTurf Superior 60 product on the full size football pitch, SISTurf Pro Hockey Champion on the hockey pitch and SISTurf Scrummager on the rugby pitch, as three pitches for three different sports were refurbished.
The installation at the university is not the first time SIS Pitches has carried out work in Hull.
SIS Pitches previously installed two SISGrass hybrid pitches at Hull City Football Club's training complex for the start of the 2015-16 season.
The installation paid off as the club went on to win promotion to the Premier League from the Championship.
SIS Pitches Site Supervisor Mark Spooner said: "It's fantastic for SIS Pitches to be working alongside universities in improving their facilities with SISTurf.
"We enjoyed a fantastic 2016 and this is a great start to the new year with even more goals and challenges ahead of us."
Steve Curtis, Partnership and Project Manager at the University of Hull, said:
"We place a huge emphasis on sport here at the University of Hull and as such are investing millions of pounds in enhancing facilities for not just students, but for the wider community.
"We are hugely grateful to the Premier League & the FA Facilities Fund for this substantial amount, which will go towards creating some fantastic football facilities."
In additional to the £500k from the Premier League & The FA Facilities Fund, the University of Hull has also been awarded £20k from The Football Association (The FA) towards the Football Hub project.
This funding has been used to create a Football Development Officer to help implement the University's Football Development Plan. The plan has been designed to improve the football experience for University Community, provide more flexible playing opportunities and ultimately increase local participation in football.
SIS Pitches is a part of a framework agreement to provide the design, manufacture, installation and maintenance of artificial grass pitches. The agreement is in support of the Rugby Football Union (RFU), Football Association (FA), Sport England, England Hockey and Football Foundation (FF) capital investment programmes.
Enjoy This Post?
Sign up for regular updates direct to your inbox