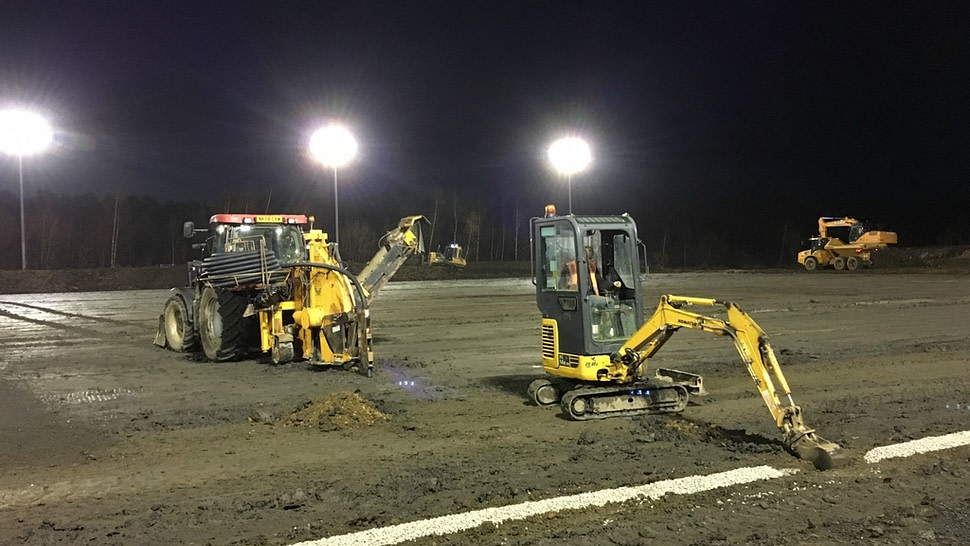 The global pitch-specialists will be installing a new SISTurf Superior 60 pitch, which is set for completion in 2017.
The Premier League & The FA Facilities Fund, which made the facility possible, is funded by the Premier League, The FA, and the Government, via Sport England. It is delivered by the Football Foundation, the country's largest sports charity.
Since it was launched in 2000, the Foundation has awarded around 15,000 grants worth nearly £580m towards improving grassroots sport, which it has used to attract additional partnership funding of just under £800m – over £1.4bn of investment into the grassroots game.
Steve Spaven, SIS Pitches Sales Director, said: "We are delighted to be working for the FA on such a prestigious project.
"We have made great progress on site despite beginning the process during the winter, and we are looking forward to completion in the new year.
SIS Pitches have also completed similar local installations at Barnsley FC, Leeds Road and Bruntcliffe School in recent times.
This is also not the first time SIS Pitches has provided work for an FA Scheme as the company completed pitch installations at the new SGP Sheffield Graves Centre as part of the Football Association's Parklife Project last month.
The centre represents a portion of the Football Association's £200m investment as part of a scheme to improve grassroots football in England.
Andrew Wadsworth, Facilities and Investment Manager at West Riding County FA said: "We are delighted to be working with SIS Pitches in the development of a new SISTurf Pitch at the County FA headquarters.
"Historically, the grass pitch at WRCFA has had limited use in its capacity due to its 'stadia pitch' status and as a result of this has facilitated an average total of 60 hours usage per season with restricted community access.
"The new SISTurf Superior 60 pitch will provide an average of 56 hours of community usage per week and will predominantly be used by the key partners in the project, Rothwell Town FC, Methley United FC, Rothwell FC, The Garforth Junior League and The Leeds United Foundation."
SIS Pitches is a part of a framework agreement to provide the design, manufacture, installation and maintenance of artificial grass pitches. The agreement is in support of the Rugby Football Union (RFU), Football Association (FA), Sport England, England Hockey and Football Foundation (FF) capital investment programmes.
Enjoy This Post?
Sign up for regular updates direct to your inbox