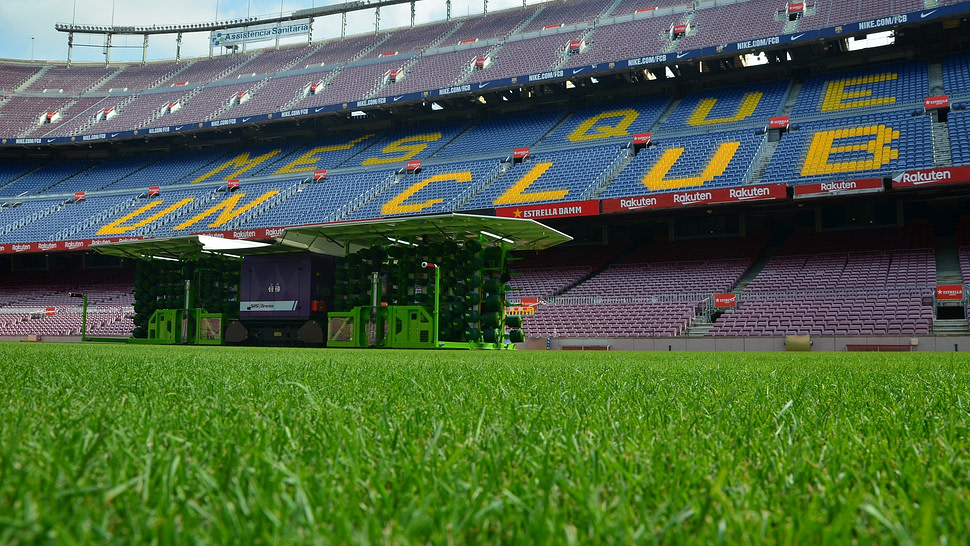 For the 5th year running, SIS Pitches is proud to exhibit at SALTEX, being held at the NEC on 30th and 31st October.
SALTEX is the leading turf management event for groundscare volunteers, professionals and manufacturers, organised annually by the IOG. The event showcases the best the industry has to offer in the management of natural, hybrid and artificial sports pitches.
Our experts will be on-hand at this year's event to showcase our:
SISGrass hybrid grass technology, discussing our new 100% electric machine
New SISTurf synthetic grass range
New 100% electric machine
Two years after revolutionising the hybrid grass market with the fully electric SISGrass Universal machine, we have launched a second-generation SISGrass machine, which is also 100% electric.
Until now, 100% electric machines of this size were non-existent in the industry, but this innovation can stitch a full-size football pitch in just seven days using electricity, a huge step forward in reducing the environmental footprint of each pitch installation.
With the technology proven on the SISGrass Universal machines over the past two years, we are the first to upscale this electric technology in our large machines, already seeing huge benefits at recent installations completed at FC Barcelona's training ground, Camp Tito Vilanova, and Camp Nou.
The new electric technology replaces the hydraulic element of the patented installation mechanism which provides the motion and force to insert the SISGrass fibres into the pitch profile.
To find out more about our new machine, visit us at SALTEX on stand G222.
IOG industry awards 2019

SISGrass is proud to sponsor the International Award 2019, awarding an organisation or individual that has championed the groundscare industry abroad.
The awards – now in their 11th year – acknowledge the achievements of volunteer and professional grounds teams, as well as community clubs and national stadia. They recognise the passion, dedication and challenges faced by grounds staff at clubs of every size and from all corners of the UK.
Meet our experts
Phil Blackwell, Director, SISGrass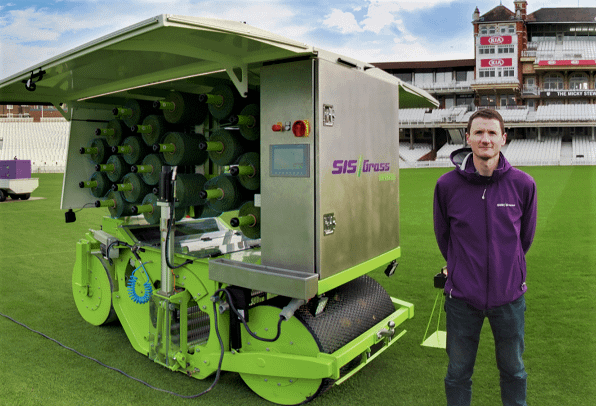 Over 21 years' experience in the turf management industry, and over 15 years working with SIS Pitches in natural, synthetic and hybrid turf.
Worked for 6 years as Assistant Head Groundsman for Ipswich Town FC
Managed pitch projects at African Cup of Nations, Real Madrid, St George's Park, Hampden Park, Aviva Stadium, Chelsea FC and more
Ivo Lamot, Managing Director, SISGrass
Over 4 years working with SIS Pitches
Managed projects at FC Barcelona, BMO Field, Beşiktaş JK and more
For more information or to speak to someone about your next pitch project, speak to our experts on stand G222, or contact us via our form.
Enjoy This Post?
Sign up for regular updates direct to your inbox