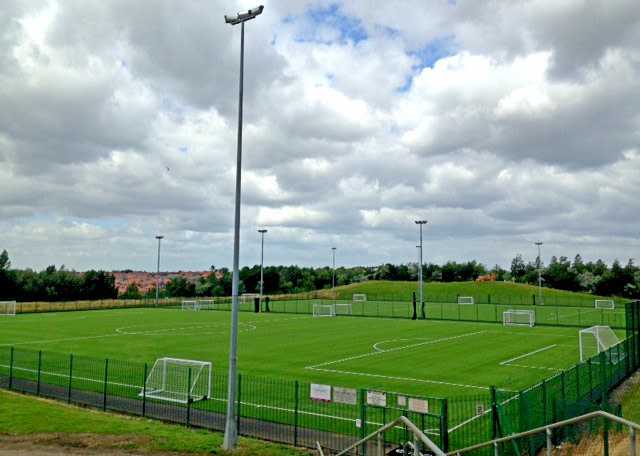 The pitch replacement included a lot of work, most importantly the removal of two full size hockey pitches which were replaced with SIS Soccer Pro 50. There were lines for 11 a-side football and 3 sets of cross pitch 7 a-side lines applied to each pitch area also.
The complete renewal of the playing surface has created a new sense of purpose for this space which has a lot of history.
The site supervisor, Mark Spooner comments: "I feel pleased to have been given the opportunity of working on this refurbishment project. Silksworth football pitches were used by a lot of my friends in the 80's and to see these rundown and damaged is sad." He notes, "I think our new pitches will attract great publicity for the area of Sunderland and contribute to what could be a fantastic regeneration scheme for the community."
Enjoy This Post?
Sign up for regular updates direct to your inbox