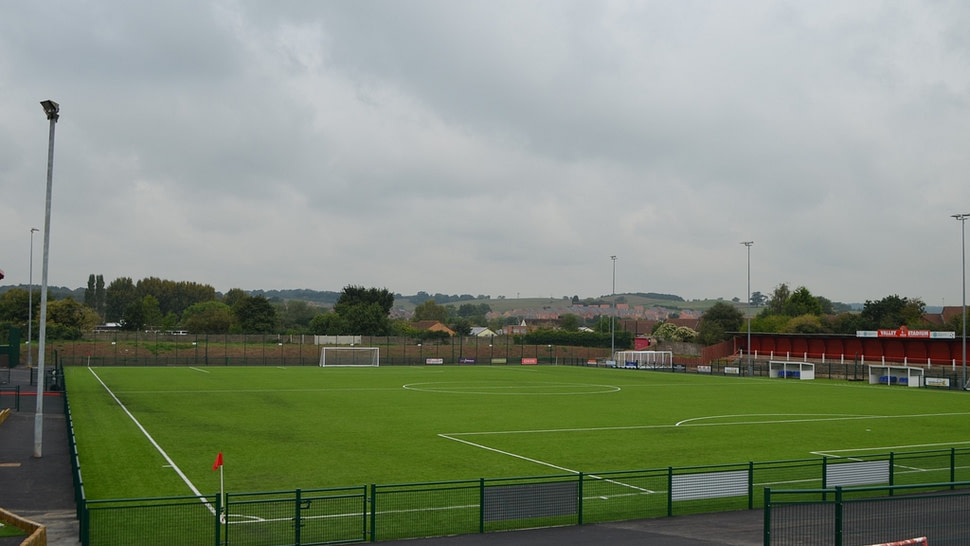 As part of the club's £900,000 redevelopment, Redditch has installed the latest in synthetic turf technology at the Valley Stadium.
The installation will also benefit the whole community due to the pitches' durability and increase in overall playing hours. This will give more opportunities to local schools, clubs and other events in the local area.
SIS Pitches has proudly sponsored Redditch United over the next three seasons and is committed to ensuring that the local community have the best playing surfaces to enjoy all sports.
Managing Director Bryn Lee, said: "We're proud to have a great affiliation with Redditch United, their supporters and the local area. Since becoming sponsors we have built a great relationship with the club.
"To see the Valley Stadium now and the new pitch, it shows the club's ambition to compete with the best, this is now one of the top football facilities in the region.
"This pitch isn't just for the club, it's also for the local community and the region. With it now able to sustain extra playing hours, it will be able to support more and more local teams and projects, which can only benefit the area as a whole."
Enjoy This Post?
Sign up for regular updates direct to your inbox