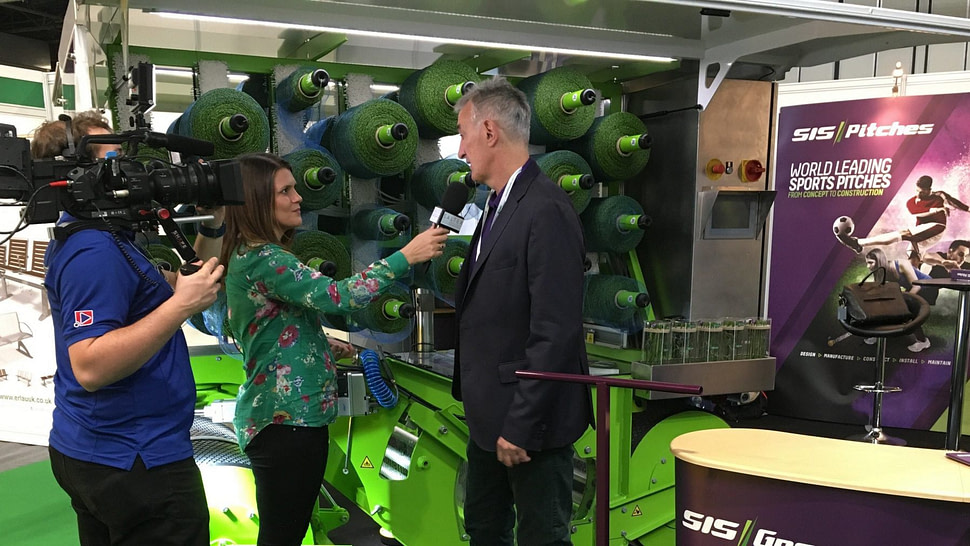 SIS Pitches will be exhibiting at SALTEX, the leading turf management event for groundscare volunteers, professionals and manufacturers, on 31st October and 1st November 2018.
Sponsoring an Institute of Groundsmanship Award for the second year running, SIS Pitches will be presenting the award for the leading 'Professional Football Grounds Team', an award highlighting the best in sports turf management among the elite football clubs in the UK, a prestigious award with finalists from Rotherham United F.C. and Swindon Town F.C.
Over the two day exhibition, SIS Pitches will be showcasing SISGrass and SISGrass Lite, two of the most innovative products on the hybrid grass market. Developed only three years ago, SISGrass has been installed on over 80 pitches worldwide, across a variety of sports, including a pitch in Japan for the 2019 Rugby World Cup, Lambeau Field USA for the Green Bay Packers who play in the NFL, The St Andrews Golf Club and The Oval.
SISGrass is considered by many as the most innovative hybrid technology in the industry, with SISGrass Universal 100% electric and mobile machine which offers flexible surface installation and laser guidance to guarantee a quality pitch every time.
George Mullan, CEO will be presenting at the event as part of the SALTEX learning live education programme, discussing SISGrass technology in more detail, specifically 'The Luzhniki pitch – the most technologically advanced pitch in World Cup history'. This presentation will further explore the innovative SISGrass technology, reviewing the success from the World Cup pitch which received intensive use over the 5 weeks but due to the maintenance and technologically advanced systems in place, still looked and performed great for the final. The presentation will take place on 31st October, 2pm in Theatre 4.
If you would like to find out more information about SISGrass technology, come and see SIS Pitches at stand G222 and speak to one of our experts!
Enjoy This Post?
Sign up for regular updates direct to your inbox