SISGrass Technology Successfully Trialled at Prestigious Golf Club
With SIS Pitches continuing to see unrivalled success in the provision of hybrid sport surfaces, we are very pleased to now be able to target the golf market!
Using innovative technology which is anything but par, we are able to make golfing facilities pitch perfect!
SIS Pitches' revolutionary technology has been trialled at four prestigious clubs in the UK, including Long Ashton Golf Club in Bristol.
Our technology and products address the needs of both golfers an and groundskeepers, offering: 
A more consistent, year-round surface on tees
Less repair works
Faster turf recovery times
Better playability
Reduced damage to tees and walkway areas
Increased facility usage
An improved appearance
STRI SUCCESS
SISGrass Lite, our latest hybrid surface product, was subjected to a series of tests conducted by one of the world's leading sports turf consultancies – Sports Turf Research Institute (STRI). Key findings revealed:
'A 90MM STITCHING DEPTH PRODUCES A GOOD STANDARD SURFACE, WHICH CAN BE SUCCESSFULLY RENOVATED.'
As part of the trial at Long Ashton Golf Club, SISGrass Lite was installed at different spacings onto the tee on the par 3 13th. SISGrass Lite has fibres stitched at a depth of 90mm, with 10mm of fibre above the surface. This means the product can be stitched into shallower, partly constructed pitch surface profiles, benefiting golfers by giving them a more consistent surface, leading to better playability.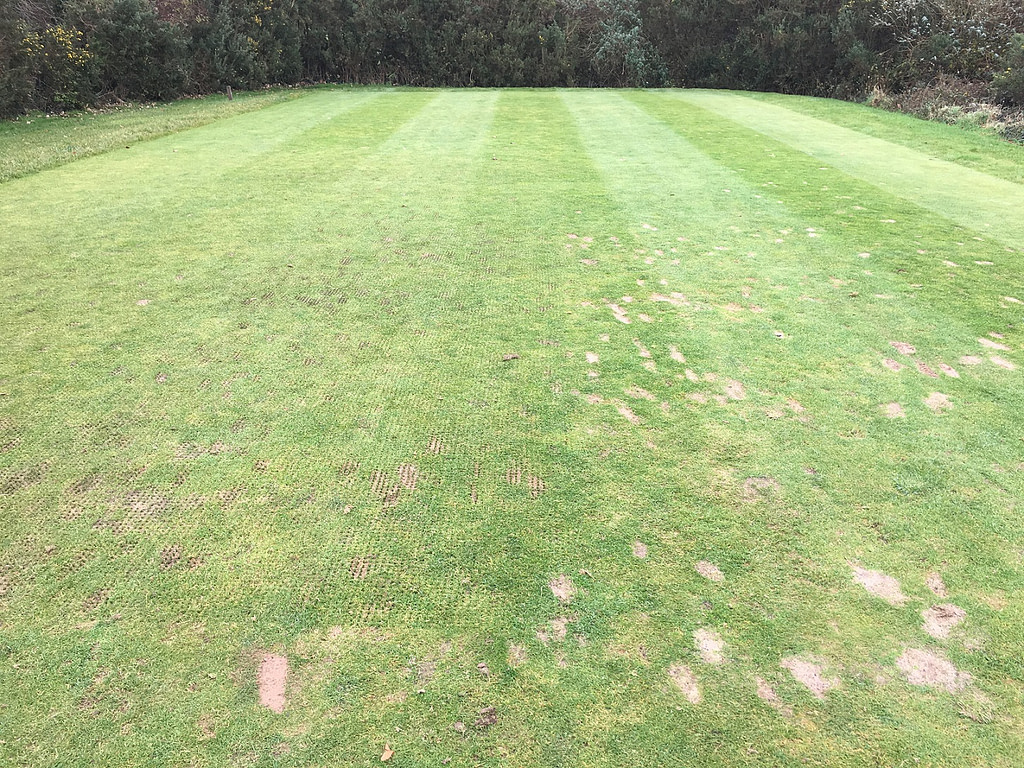 Blending naturally
James Braithwaite, Course Manager at Long Ashton Golf Club, said that he was extremely pleased with the results of the trial:
'Since being stitched with SISGrass, the tee on the par 3 13th at Long Ashton has seen improved surface consistency and stability. Surface damage is reduced through play, extending the usage and improving recovery time with less repair work. The SISGrass fibres blend naturally into the grass sward, improving the appearance of the tee after usage.'

James Braithwaite, Course Manager, Long Ashton Golf Club