El Monumental Stadium, home to River Plate, is the largest stadium in Argentina, and the very first to install a hybrid stitched system.
The whole pitch has been reconstructed by in-house experts at SIS Pitches, with the addition of a SISAir aeration system, SISGrass hybrid turf technology, SISHeat subsoil heating and SISAqua irrigation system, to combat the tough climatic conditions that are inherent to the pitches in the area.
Designed in accordance with the standards suggested by FIFA and CONMEBOL for international tournaments, the new playing field will provide a turf surface that is safer for players, increasing player confidence and giving the ability to move faster on the pitch without hesitation or damage to the surface.
Supported by SISAir – for stronger, healthier turf in adverse conditions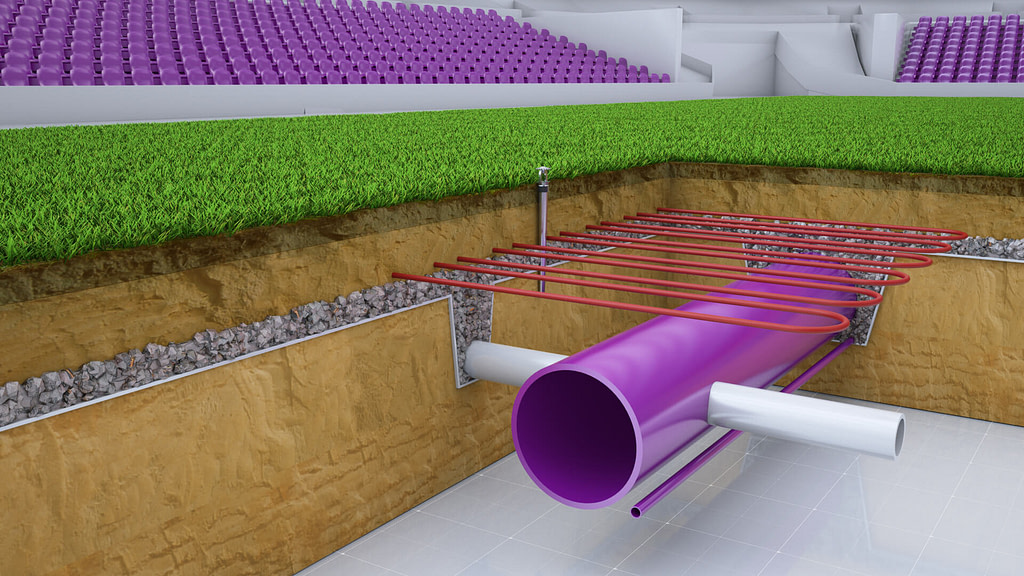 This innovative system, designed by in-house experts at SIS Pitches, proactively manages soil moisture content and removes excess water from the soil profile. The system also helps to boost ventilation of the soil and helps provide gas exchange in the root zone.
This brings benefits throughout the year, with better temperature moderation in the root zone during the summer months, and helps with the operation of the undersoil heating system in the winter months.
High-quality Natural grass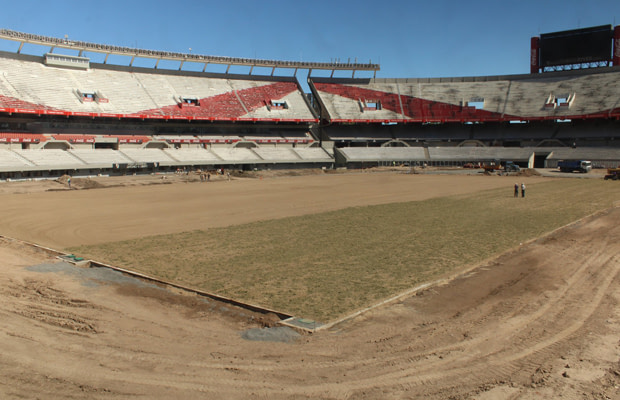 After the construction, SIS Pitches used the "row planting" technique to install the natural grass.
To carry out this method, clean stolons of Bermuda celebration grass were harvested and planted on the Monumental Stadium's playing field.
Full coverage of the playing field was achieved within a few weeks, ready for the first match on 20th February 2021 vs Rosario central.
SISGRass – the best hybrid surface in the world today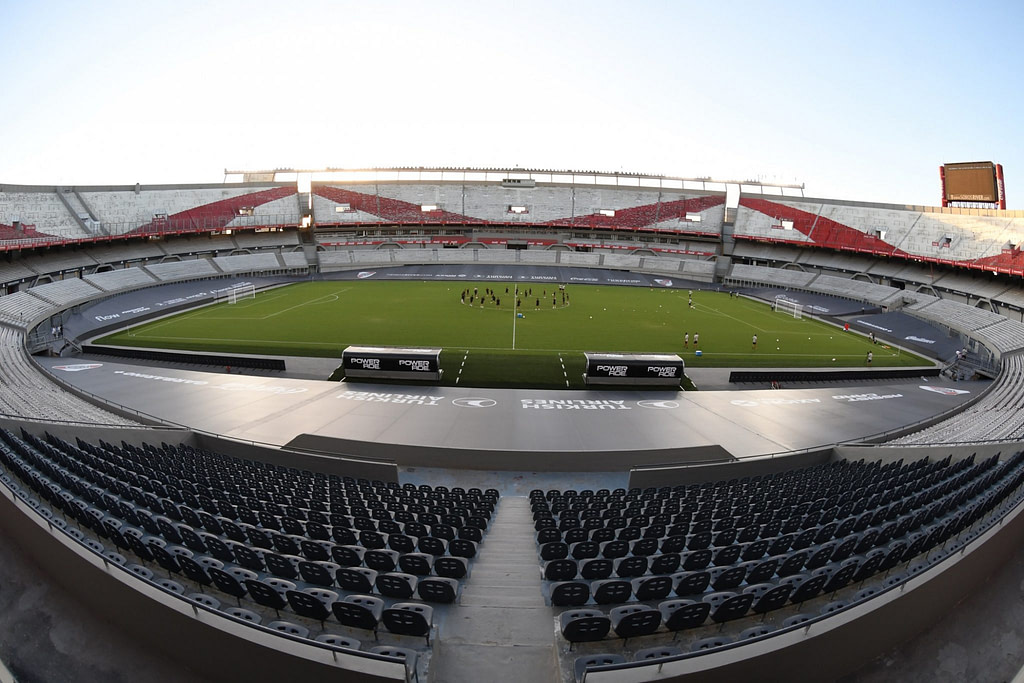 Installed at every major football tournament in the last few years, our SISGrass technology is trusted by some of the biggest names in sport.
SISGrass pitches are proven to accommodate considerably more playing hours than a 100% natural pitch, whilst providing greater durability for intensive usage schedules over an extended period of time.
They are also faster, more consistent and provide better playability throughout the year with minimal surface damage.
"Esta perfecto. Es el campo de juego que queria!"

Marcelo Gallardo, River Plate
"We are delighted to have worked on this project, the experience has been excellent, the club have been fantastic to work with and the sun has been shining throughout!

We've had a fully international team working on this project, including SIS Pitches staff from Portugal and Ireland, with no subcontractors.

I believe it was our ability to deliver the whole pitch package with our innovative SISAir and SISGrass systems combined with our experience in pitch construction which was really important to our client.

We're pleased with the final result and the pitch performed excellently at the weekend for the first game on the surface."

George Mullan, CEO, SIS Pitches