Following some of the worst storms seen across the UK in years, Sport England have provided funding for those that might need help in fixing their facilities.
If you're responsible for the facility and meet any of the following criteria:
Your organisation can apply for assistance:
a not-for-profit voluntary group or sports organisation
a not-for-profit community club or organisation
a registered charity
a not-for-profit company
a community interest company (CIC) with three directors or other social enterprise
a leisure operator, operating a single site
a public body such as a local authority, parish or town council, education establishment (you will need to provide £:£ matched funding).
At SIS Pitches, our teams are able to help you get back on your feet if disaster strikes. We offer a complete range of services to help with storm or flood damage including:
Carpet movement
Infill loss or contamination
Anti-bacterial treatments (SIS Cleanse)
Fencing damage
Lighting damage
Plus many more
Contact us today to find out if we can help get your facility back in shape.
Click here to learn more about the available funding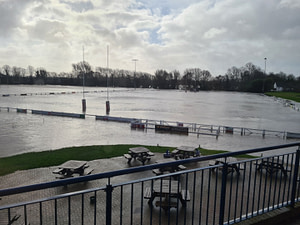 Enjoy This Post?
Sign up for regular updates direct to your inbox