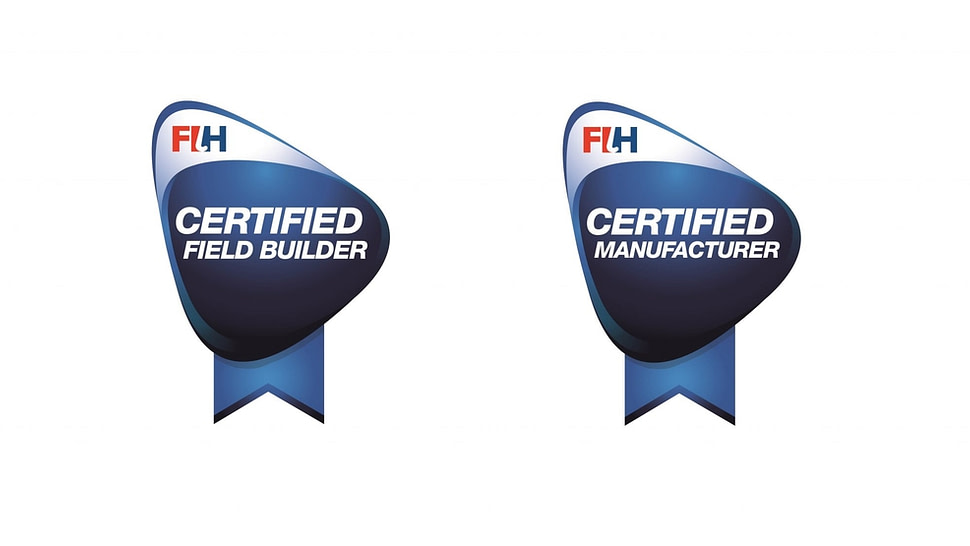 We are delighted to announce that SIS Pitches has been recognised as a FIH Certified Manufacturer and FIH Certified Field Builder by the International Hockey Federation.
This makes us the first company within Ireland and the British Isles to be double certified individually by the 'Federation!
expertise
The double-certification from the FIH recognises SIS Pitches' expertise in the control over the quality of hockey pitches in every aspect — from pitch manufacturing, design, construction, installation and maintenance.
Alastair Cox, FIH Facilities and Quality Programme Manager, said:
"The consistently high standard of hockey turf manufacturing and the construction quality demonstrated in SIS Pitches' field building earned them the right to be internationally endorsed by our Quality Programme for Hockey Turf. This is no easy feat. Additionally, their commitment to providing great hockey facilities that support our Hockey Revolution strategy – to make our sport a global game that inspires future generations, was an important factor in their application."
HIGH-QUALITY
Luke Edwards, Sports Systems Development Manager, SIS Group Ltd, said:
"Having previously received FIH Certification for our factory, we're thrilled to have joined the FIH Certified Builder Programme as this fits perfectly with our philosophy of manufacturing, constructing and installing only the highest quality hockey fields."
We are looking forwards to continuing to produce world-class hockey surfaces around the world!
Enjoy This Post?
Sign up for regular updates direct to your inbox