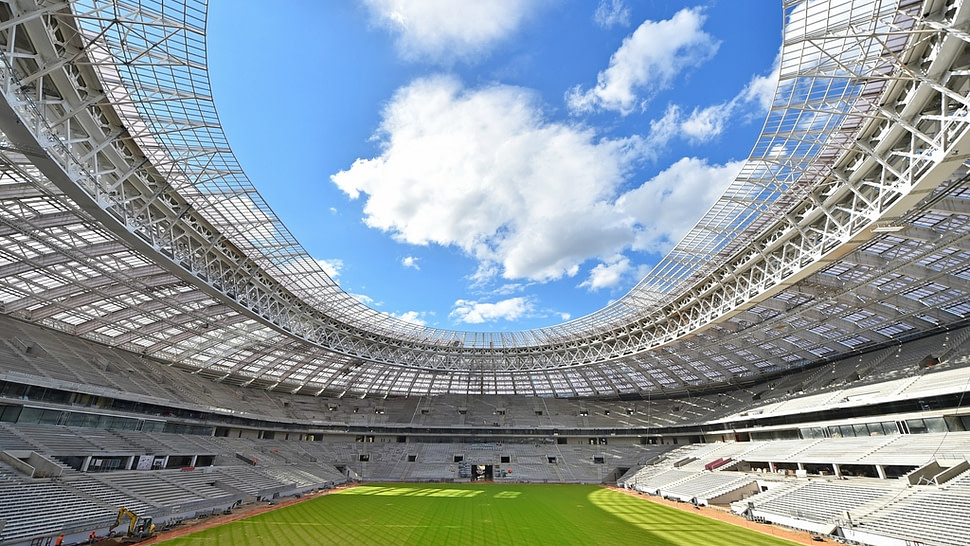 The 2018 World Football Cup will be the first to have a SISGrass natural turf reinforced pitch and SISAir technology. The Luzhniki Stadium will host group stage matches and a semi-final before the tournament concludes with the final.
The SISAir system helps to optimise the root zone's growing conditions and assists the promotion of healthier turf. The revolutionary system also proactively manages soil moisture and removes excess water from the soil.
The SISGrass machines will complete the injection of the synthetic fibres into the prepared pitch in late September.
SIS Pitches has recently installed another 2018 World Football Cup venue, this month, at Spartak Moscow's brand new Otkritie Arena. The 43,000-seater stadium is expected to stage group stage matches and the other semi final.
SIS Pitches Eastern Europe Managing Director, Ilyas Kobal said: "To be able to get the best innovative solutions for sports industry, we have been working for years to create optimum and sustainable high quality sports fields, and finally it is bringing the results at the Luzhniki World Football Cup 2018 Final Stadium.
"Our task was to deliver the best playing surface for players during tournaments or intensive training sessions. SIS Pitches provides daily maintenance to ensure the pitches are in pristine condition.
"Managing those factors need professional maintenance equipment, staff, and especially installed elements like SISGrass hybrid surface and SISAir subsurface aeration system."
SISAir works by forcing air movement through the soil beneath the playing surface. The system then can create either a vacuum or pressure in the soil profile.
On SISAir, Kobal explained, "SISAir, through our specialised piping infrastructure, ensures the root zone is in excellent condition, in particular in challenging climates such as in Russia.
"We are confident that the pitches constructed by SIS Pitches for the World Football Cup in 2018 will exceed the expectations of both the players and officials," said Kobal.
SIS Pitches has recently installed their SISGrass technology at the iPro Stadium the home of SkyBet Championship side Derby County and in over 30 pitches across the world in the first 18 months of launch.
Enjoy This Post?
Sign up for regular updates direct to your inbox