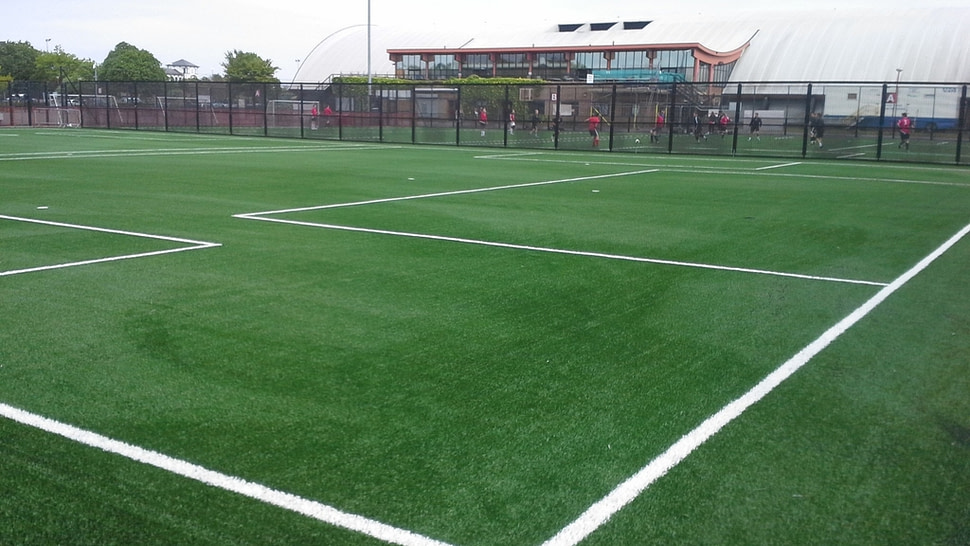 SIS Pitches were awarded the contract to resurface 12,000m2 of playing surface at Littledown Leisure centre, Bournemouth. Works commenced during April 2016 and was programmed over an 8 week period with completion for the end of May 2016.
The old synthetic surface and insitu shockpad were uplifted and once the macadam base had been inspected for surface regularities and cleaned, the new playing surface was installed, which is to be predominantly used for football.
The SIS Superior 60 product was chosen as the preferred surface of choice, based on performance and durability. Full Installation was completed one week ahead of schedule.
Richard Flower, Senior Operations Manager at Littledown Leisure Centre, declared after completion, 'We insisted on a very short turnaround for the installation of the pitches and SIS Pitches comfortably delivered, Wojciech (Site Supervisor) and his team of staff worked tirelessly throughout the project to ensure the contract was delivered on time, he and his team were always accommodating with any request.'
Simon Mroczek, Contracts Director at SIS Pitches, 'This was one of the largest refurbishment projects completed by SIS Pitches in the South West of the country. The project ran very smoothly and the installation team finished to the highest of standards. Overall a great result and completed one week ahead of programme.'
Enjoy This Post?
Sign up for regular updates direct to your inbox