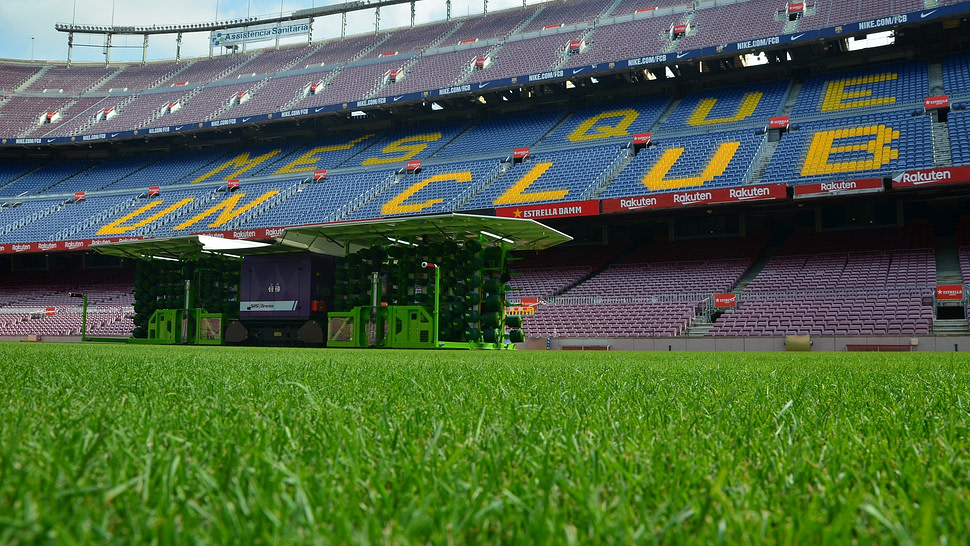 BTME is Europe's leading exhibition for turf professionals and buyers, displaying the latest and greatest in the golf and sports surface maintenance industry.
At this year's exhibition, we are proud to be showcasing our latest technologies and innovations across our full range of sports surfaces including SISGrass and SISTurf synthetic turf.
SISGRass Lite – Perfect for golf surfaces!
We will be featuring our signature product SISGrass Lite. The industry-leading innovation has been engineered to be cost-effective whilst providing a high-quality stitched hybrid playing surface, designed with golf and cricket in mind.
In comparison to SISGrass, SISGrass Lite offers shorter stitching depths to cater for different surface requirements and budgets. It is available in a variety of colours, and can easily be removed and replaced with new at the end of the 2-3 year life span.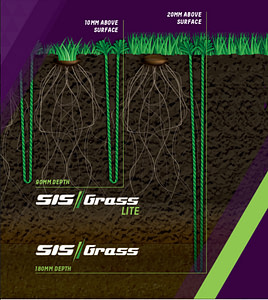 Our SISGrass Universal machines can install surfaces in record time using eco-friendly power. They are easy to transport to every location, perfect to navigate around various terrains, tees and walkway areas.
New 100% electric machine for larger installations
SISGrass is the first to use this type of specialist technology in our large machines, with capabilities that can stitch a full-sized football pitch in just 7 days using only electricity.
Why Choose SISGrass?
SISGrass is a 95% natural grass pitch that gives you more playing hours and faster pitch recovery.
We can transform a prepared pitch in as little as 5 days, even between matches.
All installations are completed by our own trained crew, supported by experienced site managers.
We provide support and maintenance to ensure your perfect pitch is always at its best.
For more information come and talk to our team of grass experts at stand 288 in the red zone North.
We will also be partaking in the Eco Bunker 18-hole challenge – so bring your score card to Stand 288 to stamp your SISGrass hole! To find out more about the convention see the BTME website.
Enjoy This Post?
Sign up for regular updates direct to your inbox